BEFORE INSTALLATION
Our team at Bud Polley's Floor Center will provide detailed instructions and address any specific requirements to make the installation day seamless for our valued customers. We will also answer any questions you may have about the installation.
Before the scheduled hardwood installation day, complete any projects such as painting or any baseboard work. If your subfloor needs repairs, make sure those are complete before your installation day. Customers should remove any furniture or personal belongings from the area where flooring will be installed. Make sure you empty closets, as well. Know what you are responsible for and what our crew will address, such as removing existing flooring and removing large pieces of furniture.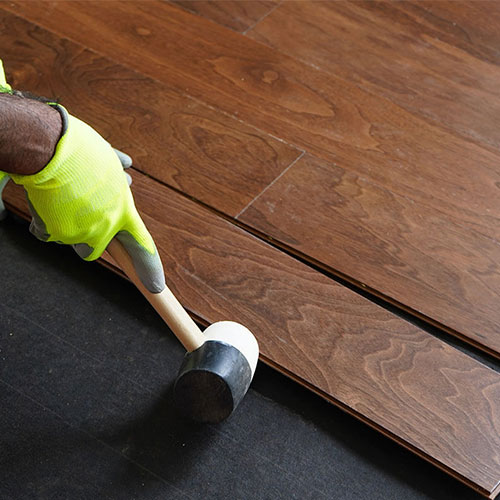 DURING
INSTALLATION
During your installation, our crews will work diligently with expertise and meticulous attention to detail to make sure your hardwood looks pristine from day one. Make sure you or another adult is at home on your installation day to provide access to the installation area and answer any last-minute questions. Also, prepare to keep children and pets out of the rooms where new floors will be installed.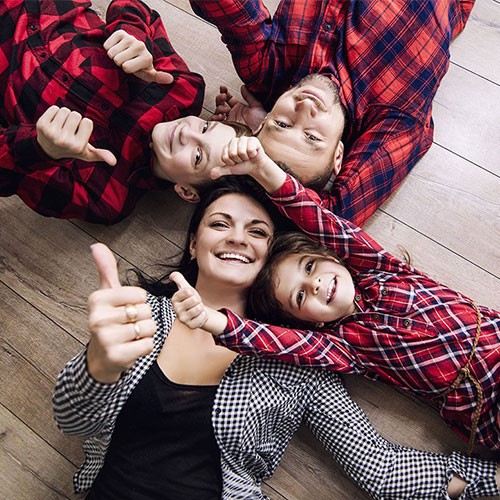 AFTER
INSTALLATION
After the installation of your new floors, you may need to open a window or run a fan to remove any smells associated with the installation process. It is also best practice to remain off the area for a period of time to allow your new floors to settle. Let us know immediately if you see any issues with your new hardwood, such as gaps or squeaking.